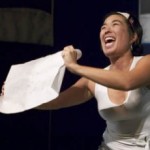 2/13 – 3/9, 2013
Denise Uyehara: Memory and the Occupied Body
IDAAS Activist/Artist in Residence, Spring 2013
Opening Performative Talk: Shedding Light on Memory & the Occupied Body.
February 13th, 2013
7:00 p.m., Benson Auditorium, Pitzer
Community Workshops (limited space available!): To apply to participate, please fill out online form. Must attend all three sessions plus the closing show.
Three consecutive Saturdays – Feb. 16, Feb. 23, and Mar. 2
1:00-5:00 p.m.
In-Class Workshops (ASAM187): Arts and Activism (SC) with Erin O'Brien as facilitator with students; four consecutive in-class workshops.
Feb. 14, 21, 28 and March 7: co-facilitated with Denise Uyehara, 2 hours and 50 minutes each.
Closing/Showing: Culmination of the interdisciplinary performances developed by the participants in the community workshops and ASAM 187 class.
Saturday, March 9, daytime (time TBA) in Kallick Family Gallery at Pitzer College.
Get the details here.
Thank you to our co-sponsors: Pitzer College Campus Life Committee, Pacific Basin Institute, Pomona College Museum of Art, Pomona College Public Events Fund, Intercollegiate Women's Studies, Intercollegiate Media Studies, Scripps Communities of Resources and Empowerment (SCORE), Scripps Asian American Student Union (AASU), Queer Resource Center and more.