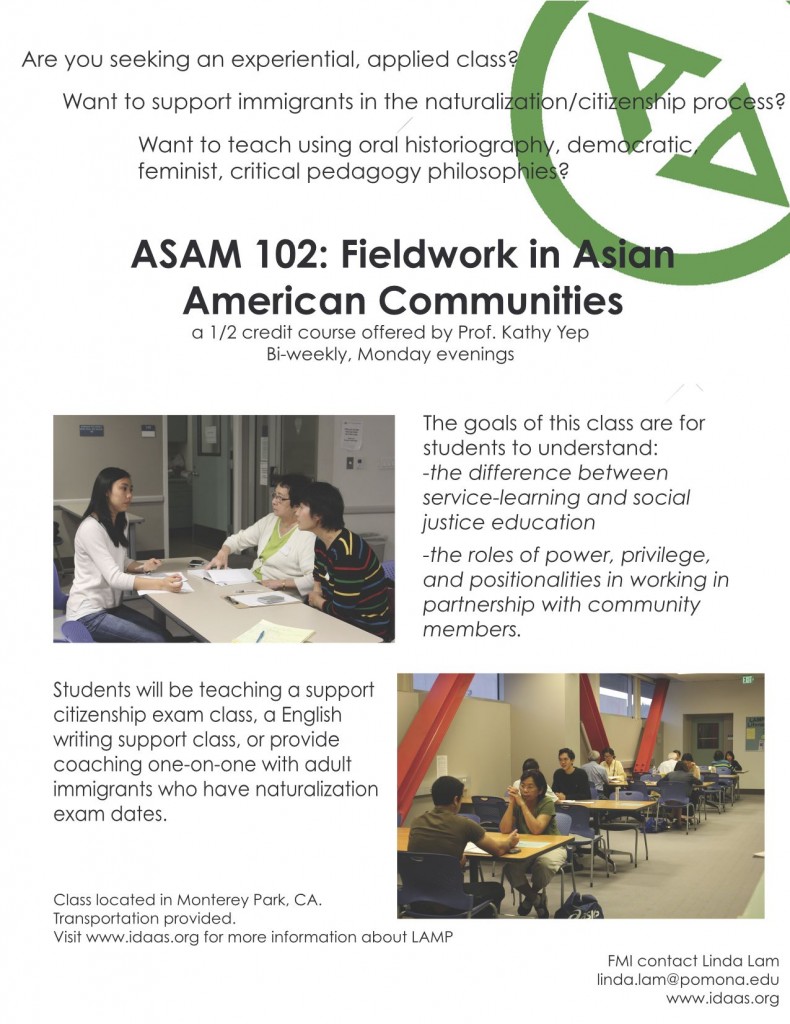 College students provide LAMP students citizenship coaching, covering aspects of the citizenship exam ranging from history and government facts of America to dictation of specific English sentences and mock interviews.
In addition to support for the naturalization exam, the college students teach English As A Second Language (ESL) classes using movement, art, poetry, and liberatory pedagogies.
Lastly, college students take Asian American Studies classes alongside LAMP students that involve social autobiography and
other forms of critical pedagogies. Co-taught with artist/educator/activist Traci Kato-
Kiriyama, the combined classes created poetry, an anthology, and a web site. The college students and LAMP learners distributed over 75 free copies of their anthology and gave readings at a public presentation with over 100 people in attendance.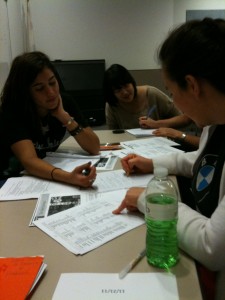 To participate in this community engagement opportunity, students should sign up for ASAM 102, which is offered every semester as a half-credit course. Students should expect to spend part of their Monday evenings in Monterey Park. Transportation is provided.
FMI: contact the IDAAS Community Engagement Coordinator, Michael Pedro at michael.pedro@pomona.edu.