Community engagement is a key principle and component in Asian American Studies at the Claremont Colleges. IDAAS is proud to offer numerous ways for students and faculty to engage with the surrounding communities through various programs and resources.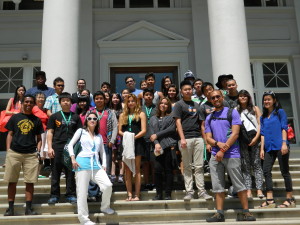 IDAAS Summer Exposure Tour with Asian Americans Advancing Justice, Los Angeles
IDAAS currently offers community engagement opportunities for members of the Claremont Colleges through our various partners and programs.
Our partners include:
Our programs include:
IDAAS and Claremont College Summer Exposure Tours
IDAAS also offers many courses with a community-based learning component, and provides resources for new faculty and students to begin their own project.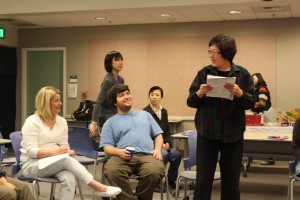 LAMP session in the city of Monterey Park
For more information or support for community engagement projects, please contact the IDAAS Community Engagement Coordinator (CEC) at idaas@pomona.edu, (909) 607-0975.
Helpful Links: